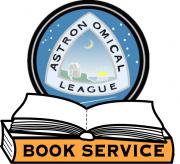 Are you searching for that special astronomy book but don't know where to start? Let the Astronomical League's Book Service fill your request! With its 10% discount and FREE shipping, how could you not do otherwise?
This is the perfect place members go when looking for new books and books currently in print about astronomy, cosmology, mathematics, and physics. Titles can be ordered from many well known astronomy book publishers such as Sky Publishing, Cambridge, Oxford, Willmann-Bell, Springer-Verlag, and others. Moreover, items available through the Book Service are not limited only to books, but also include posters, charts, and atlases. 
(Note: Astronomical League observing manuals are not available through the Book Service. These already low priced materials can only be ordered through League Sales.)
Ordering is simple enough. Just provide the name of the item, author, publisher, the retail price, and the shipping address. Be sure to include a check or money order – payable to Astronomical League Book Service – for the retail price minus 10%. Shipping and handing are free. Sorry, credit cards are not accepted. The Book Service is available only for domestic shipping addresses.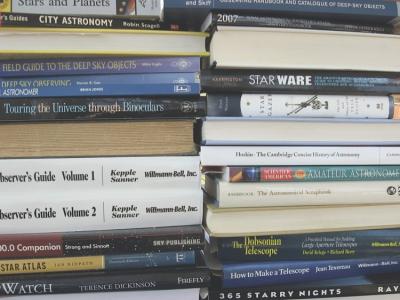 Then, mail to:
Star 'N Space Books
324 W. Gurley St.
Prescott, AZ  86301
You should receive your order within two to three weeks.
This benefit is made possible by the efforts of League volunteer Marilyn Unruh, proprietor of Star 'N Space Books and avid amateur astronomer.  Like many of the League's members, she desires to help others enjoy our fascinating avocation. Marilyn observes, "This service allows me to give back to the astronomical community by doing something that I love to do - deal in books!" 
If you have questions, please contact Marilyn Unruh, (928) 778–2130; marilyn@booknookprescott.com
For members who are looking to add to their library, the Astronomical League Book Service is definitely the place to go!