Urban Program - Deep Sky Objects List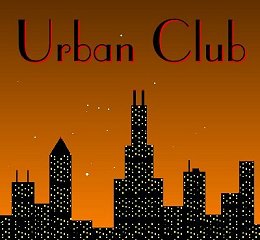 Urban Program Chair:
Dr. Terry N. Trees
374 Vernon Street
New Kensington, PA 15068-5864
724-337-3231
Email: TreesTN@Outlook.com
---
There are actually two lists, this one for deep-sky objects, and another for double and variable stars. All objects are listed in Right Ascension order so that you can view them as they rise in the East and set in the West. Information provided on each deep-sky object includes: Catalog Number, Right Ascension, Declination, Magnitude, Messier Designation (if any), Type of Object, Size, Constellation, and what chart it is located on in both the Uranometria or Tirion's Sky Atlas 2000.
For a printable version of this list, click here
The Urban Program  -  Deep Sky Objects
Object        Name
Right Ascension
Declin-ation
Mag.
Mess. #
Type
Size
Con
Urn
S.
A.
NGC 129
00h 29.9m
+60° 14'
6.5
 
OpCl
21.0'
Cas
15
1
NGC 221
00h 42.7m
+40° 52'
9.0
M32
Galaxy
7.6' x 5.8'
And
60
4
NGC 224
00h 42.7m
+41° 16'
4.4
M31
Galaxy
180' x 63'
And
60
4
NGC 457
01h 19.1m
+58° 20'
6.4
 
Open Cl.
13.0'
Cas
36
1
NGC 663
01h 46.0m
+61° 15'
7.1
 
Open Cl.
16.0'
Cas
16
1
Cr 463
01h 48.4m
+71° 57'
5.7
 
Open Cl.
36.0'
Cas
17
1
NGC 752
01h 57.8m
+37° 41'
5.7
 
Open Cl.
50.0'
And
92
4
Stock 2
02h 15.0m
+59° 16'
4.4
 
Open Cl.
60.0'
Cas
37
1
NGC 869
02h 19.0m
+57° 09'
5.3
 
Open Cl.
29.0'
Per
37
1
NGC 884
02h 22.4m
+57° 07'
6.1
 
Open Cl.
29.0'
Per
37
1
Tr 2
02h 37.3m
+55° 59'
5.9
 
Open Cl.
20.0'
Per
38
1
NGC 1068
02h 42.7m
-00° 01'
8.8
M77
Galaxy
6.9' x 5.9'
Cet
220
10
Tr 3
03h 11.8m
+63° 15'
7.0
 
Open Cl.
23.0'
Cas
18
1
Stock 23
03h 16.0m
+60° 02'
6.2
 
Open Cl.
15.0'
Cam
38
1
Mel 20
03h 22.0m
+49° 00'
1.2
 
Open Cl.
185'
Per
38
4
NGC 1342
03h 31.6m
+37° 20'
6.7
 
Open Cl.
14.0'
Per
94
4
M45
03h 46.9m
+24° 07'
1.2
M45
Open Cl.
110'
Tau
132
4
Hyades
04h 27.0m
+16° 00'
0.5
 
Open Cl.
330'
Tau
133
11
NGC 1647
04h 46.0m
+19° 04'
6.4
 
Open Cl.
45.0'
Tau
134
11
NGC 1807
05h 10.7m
+16° 32'
7.0
 
Open Cl.
17.0'
Tau
135
11
NGC 1817
05h 12.1m
+16° 42'
7.7
 
Open Cl.
15.0'
Tau
135
11
NGC 1912
05h 28.7m
+35° 50'
6.4
M38
Open Cl.
21.0'
Aur
97
5
NGC 1960
05h 36.1m
+34° 05'
6.0
M36
Open Cl.
12.0'
Aur
97
5
NGC 1976
05h 35.4m
-05° 27'
3.7
M42
Nebulae
90' x 60'
Ori
225
11
NGC 1981
05h 35.2m
-04° 26'
4.2
 
Open Cl.
25.0'
Ori
225
11
NGC 2099
05h 52.4m
+32° 33'
5.6
M37
Open Cl.
23.0'
Aur
98
5
NGC 2168
06h 05.9m
+24° 20'
5.1
M35
Open Cl.
28.0'
Gem
137
5
NGC 2169
06h 06.4m
+13° 57'
5.9
 
Open Cl.
6.0'
Ori
182
11
NGC 2232
06h 26.6m
-04° 45'
3.9
 
Open Cl.
29.0'
Mon
227
11
NGC 2244
06h 32.4m
+04° 52'
4.8
 
Open Cl.
23.0'
Mon
227
11
NGC 2264
06h 41.1m
+09° 53'
3.9
 
Open Cl.
20.0'
Mon
183
11
NGC 2281
06h 49.3m
+41° 04'
5.4
 
Open Cl.
14.0'
Aur
68
5
NGC 2287
06h 46.1m
-20° 46'
4.5
M41
Open Cl.
38.0'
CMa
318
11
NGC 2301
06h 51.8m
+00° 28'
6.0
 
Open Cl.
12.0'
Mon
228
11
NGC 2323
07h 03.2m
-08° 20'
5.9
M50
Open Cl.
16.0'
Mon
273
12
NGC 2392
07h 29.2m
+20° 55'
9.2
 
Planetary Neb.
47" x 43"
Gem
139
5
NGC 2539
08h 10.7m
-12° 50'
6.5
 
Open Cl.
21.0'
Pup
275
12
NGC 2548
08h 13.8m
-05° 48'
5.8
M48
Open Cl.
54.0'
Hya
230
12
NGC 2632
08h 40.1m
+19° 59'
3.1
M44
Open Cl.
95.0'
Cnc
141
12
NGC 2682
08h 50.4m
+11° 49'
6.9
M67
Open Cl.
29.0'
Cnc
187
12
NGC 3031
09h 55.6m
+69° 04'
6.8
M81
Galaxy
26' x 14'
UMa
23
2
NGC 3034
09h 55.8m
+69° 41'
8.4
M82
Galaxy
11' x 4.6'
UMa
23
2
NGC 3242
10h 24.8m
-18° 38'
7.8
 
Planetary Neb.
45"  x  36"
Hya
325
13
Mel 111
12h 25.0m
+26° 00'
1.8
 
Open Cl.
275'
Com
148
7
NGC 4374
12h 25.1m
+12° 53'
10.1
M84
Galaxy
6.5' x 5.6'
Vir
193
13
NGC 4406
12h 26.2m
+12° 57'
9.8
M86
Galaxy
8.9' x 5.8'
Vir
193
13
NGC 4486
12h 30.8m
+12° 24'
8.6
M87
Galaxy
7.2' x 6.8'
Vir
193
13
NGC 4594
12h 40.0m
-11° 37'
8.3
M104
Galaxy
8.9' x 4.1'
Vir
284
13
NGC 4736
12h 50.9m
+41° 07'
8.1
M94
Galaxy
11'  x  9.1'
CVn
75
7
NGC 4826
12h 56.7m
+21° 41'
8.5
M64
Galaxy
9.3' x 5.4'
Corn
149
7
NGC 5272
13h 42.2m
+28° 23'
5.9
M3
Globular Cl.
16.0'
CVn
110
7
NGC 5904
15h 18.6m
+02° 05'
5.7
M5
Globular Cl.
17.4
Ser
244
14
NGC 6121
16h 23.6m
-26° 32'
5.8
M4
Globular Cl.
26.0'
Sco
336
22
NGC 6205
16h 41.7m
+36° 28'
5.7
M13
Globular Cl.
17.0'
Her
114
8
NGC 6210
16h 44.5m
+23° 49'
8.8
 
Planetary Neb.
48"
Her
156
8
NGC 6218
16h 47.2m
-01° 57'
6.8
M12
Globular Cl.
15.0'
Oph
246
15
NGC 6254
16h 57.1m
-04° 06'
6.6
M10
Globular Cl.
15.0'
Oph
247
15
NGC 6266
17h 01.2m
-30° 07'
6.7
M62
Globular Cl.
14.0'
oph
376
22
NGC 6341
17h 17.1m
+43° 05'
6.4
M92
Globular Cl.
11.0'
Her
81
8
NGC 6405
17h 40.1m
-32° 13'
4.2
M6
Open Cl.
33.0'
Sco
377
22
I C 4665
17h 46.3m
+05° 43'
4.2
 
Open Cl.
70.0'
Oph
203
15
NGC 6475
17h 53.9m
-34° 49'
3.3
M7
Open Cl.
80.0'
Sco
377
22
NGC 6520
18h 03.4m
-27° 54'
7.6
 
Open Cl.
6.0'
Sgr
339
22
NGC 6523
18h 03.8m
-24° 23'
5.0
M8
Nebulae
90' x 40'
Sgr
339
22
NGC 6618
18h 20.8m
-16° 11'
6.0
M17
Open Cl.
11.0'
sgr
294
15
NGC 6633
18h 27.7m
+06° 34'
4.6
 
Open Cl.
20.0'
Oph
205
15
NGC 6656
18h 36.4m
-23° 54'
5.1
M22
Globular Cl.
24.0'
Sgr
340
22
IC 4756
18h 39.0m
+05° 27'
4.6
 
Open Cl.
40.0'
Ser
205
15
NGC 6705
18h 51.1m
-06° 16'
5.8
M11
Open Cl.
13.0'
Sct
295
15
NGC 6709
18h 51.5m
+10° 21'
6.7
 
Open Cl.
13.0'
Aqi
205
15
NGC 6720
18h 53.6m
+33° 02'
8.8
M57
Planetary Neb.
86" x 62"
Lyr
117
8
Cr 399
19h 25.4m
+20° 11'
3.6
 
Open Cl.
60.0'
Vul
161
8
NGC 6818
19h 44.0m
-14° 09'
9.3
 
Planetary Neb.
22" x 15"
Sgr
297
16
NGC 6826
19h 44.8m
+50° 31'
8.8
 
Planetary Neb.
27" x 24"
Cyg
55
3
NGC 6853
19h 59.6m
+22° 43'
7.3
M27
Planetary Neb.
8' x 5.7'
Vul
162
8
NGC 6910
20h 23.1m
+40° 47'
7.4
 
Open Cl.
7.0'
Cyg
84
9
NGC 6934
20h 34.2m
+07° 24'
8.7
 
Globular Cl.
5.9'
Del
209
16
NGC 6940
20h 34.6m
+28° 18'
6.3
 
Open Cl.
31.0'
Vul
120
9
NGC 7009
21h 04.2m
-11° 22'
8.0
 
Planetary Neb.
44" x 23"
Aqr
300
16
NGC 7078
21h 30.0m
+12° 10'
6.0
M15
Globular Cl.
12.0'
Peg
210
16
NGC 7089
21h 33.5m
-00° 49'
6.4
M2
Globular Cl.
13.0'
Aqr
255
16
NGC 7092
21h 32.2m
+48° 26'
4.6
M39
Open Cl.
31.0'
Cyg
86
9
NGC 7160
21h 53.7m
+62° 36'
6.1
 
Open Cl.
7.0'
Cep
33
3
NGC 7209
22h 05.2m
+46° 30'
7.7
 
Open Cl.
25,0'
Lac
87
9
NGC 7243
22h 15.3m
+49° 53'
6.4
 
Open Cl.
21.0'
Lac
57
9
NGC 7662
23h 25.9m
+42° 33'
8.3
 
Planetary Neb.
32" x 28"
And
88
9
NGC 7789
23h 57.0m
+56° 44'
6.7
 
Open Cl.
15.0'
Cas
59
3