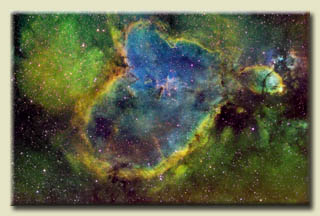 Alcon 2010
The Tucson Amateur Astronomy Association, the International Dark-Sky Association, and the Astronomical League will be jointly hosting the annual convention of the Astronomical League on June 25 and 26, 2010 at the Tucson Hilton East in Southern Arizona.
With Kitt Peak National Observatory and other world class destinations, there will be many exciting tour opportunities.
The League will be holding its annual awards banquet, and it will present major national awards during the conference. Among others prestigious awards, the National Young Astronomer Award will be presented.
In addition, astronomy vendors from across the USA will display their latest products. We also expect leaders in IDA's dark sky movement to participate. Keith Schlottman, VP of TAAA, and Bob Gent, Past president of the Astronomical League, are the event co-chairs. Please mark your calendars and stay tuned for additional updates.
IDA's 2010 AGM
Please Join us for the International Dark-Sky Association's Annual General meeting on Sunday 27 June 2010
The 2010 Kavli Prize
We would like to congratulate our very own Roger Angel, one of our Keynote Speakers for this years Alcon Expo, for receiving this prestigious award. The Kavli Prize goes to 8 scientists whose discoveries have dramatically expanded human understanding in the fields of astrophysics, nanoscience and neuroscience.
Press Release
Press Announcement: Astronmers, Dark Sky Fans and Sun Spotters Convene in Tucson, AZ