Introduction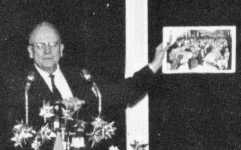 In every volunteer organization most of the work is done by a small fraction of the membership. Most of the volunteer-workers do not stand out in front of the membership. They work in the background, with little recognition. The G. R. (Bob) Wright League Service Award recognizes people who have performed above and beyond the call of duty. Some of these people have held one or more offices in the Astronomical League. Others have held committee chairs. Still others have just done a tremendous job in some aspect of the Astronomical League. Whatever the reason for the award, it recognizes a hard-working member of the Astronomical League.
Purpose
G. R. (Bob) Wright League Service Award honors current or past League volunteers for service to the Astronomical League.
The Award is handled by the Astronomical League President.
Procedure for Nomination
If you would like to recommend a League volunteer for the G. R. (Bob) Wright League Service Award, you may contact the Astronomical League President. Selection of the awardees is solely the at the discretion of the President.
Winners of the G. R. (Bob) Wright League Service Award
Year
Awardee(s)
Reason for Award
1985
Barry & Carol Beaman
Edited the Reflector
1986
Jeff Lewis
1987
Tom Martinez
Edited the Reflector
1988
Bill Scurlock
1989
Merry Wooten
Former Executive Secretary
1990
Ed Flaspoehler
Edited the Reflector (1989-2000)
1991
Gary Tomlinson
Served as Astronomy Day Coordinator
1992
Jerry Sherlin
Former League President and MARS Region Chair
1993
Rollin Van Zandt
Former League President and Publications Chair
1994
(no award)
1995
John Wagoner
Created StarGate BBS and created and supervised many observing clubs
1996
(no award)
1997
Kathy Machin
Supervised Messier Club
1998
Charles Allen
Jackie Wade
Bert and Janis Stevens
Support of the president above and beyond the call of duty
1999
Marion Bachtell
Chaired League Sales; NCRAL Region Chair.
2000
Robert L. Gent
Vice-president, Astronomical League
Public Relations Officer, I.D.A.
2001
Orville Brettman
 President, Astronomical League
2002
Mike Benson
2003
Carroll Iorg
2004
Terry Mann
Joanne Hailey
2005
Kent Marts
2006
John Goss
 2007
 Marilyn Unruh
 2008
Vern Raben, Michael Hotka, Tammy Plotner, George Baker
 Web Team who redid AL website look
2009
Mary Sutter
2010
(no award)
2011
Lowell Lyon
Chair or Co-chair of ALCons
2012
(no award)
2013
William Bogardus
Secretary of Astronomical League for two terms and general contributions to astronomy
2014
Aaron Clevenson
National Observing Program Director for the Astronomical League
2015
Ron Kramer
2016
Tom Lynch
2017
Lowell Lyon and Carroll Iorg
Special "Ceres" Award
2018
Valts Treibergs and Dave Falkner
2019
(no award)
2020
(no award)
2021
Reflector Team: Kristine Larsen, Kevin Jones, Dan Crowson, Michael Patterson, Carla Johns (Ron Kramer and John Wagoner were previous recipients.)
2022
(no award)
2023
TBD
2014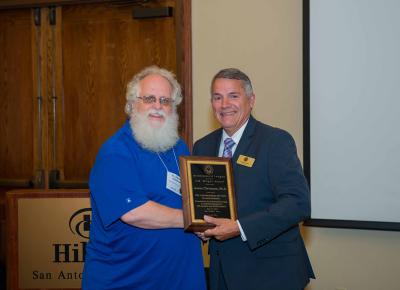 Dr. Aaron Clevenson (left) receives 2014 G.R. Wright League Service Award from president Carroll Iorg (right).
1999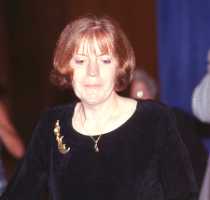 Astronomical League Sales Chair Marion Bachtell comes forward to receive the 1999 G. R Wright Award at the Banquet of the 1999 ALCon in Cheney, Washington.
1998
Astronomical League President Barry Beaman (far left)  presents the 1998 G. R Wright Award to (left to right) Charles Allen, Jackie Wade, Janet Stevens, and Bert Stevens.