Important Astronomy Day News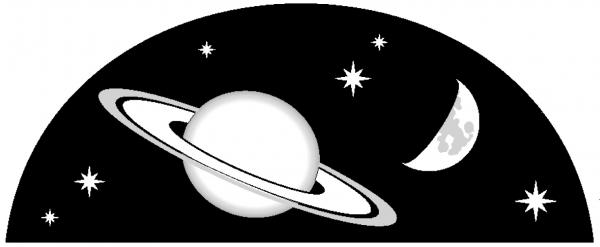 ASTRONOMY DAY
---
Bringing Astronomy to the People
Important & New Information about Astronomy Day
Be sure to check this page frequently.
It may change often as new information becomes available.
In 2007 we started offering both a spring and fall date for Astronomy Day. Select one (or both) that fits your schedule
In 2009 we changed the Astronomy Day Award. Make sure you have the 2016 entry form.
All Astronomy Day Award entries must be submitted electronically.
1. Be sure to register your Astronomy Day events each year on this web site so others (including the media) can find out where Astronomy Day events are taking place. For a list of past winners, go to https://www.astroleague.org//astronomday/winners
2. Enter the Astronomy Day Award and win up to $150 in cash prizes in 5 different prize categories. Click here for new rules, guidelines and the new entry form.
3. Sky & Telescope has the Astronomy Day Handbook available for free downloading, Go to: http://media.skyandtelescope.com/documents/AstroDayHbk2007.pdf
4. Sky & Telescope also has the popular Good Neighbor Outdoor Lighting flyer, a clear, simple information sheet on light pollution and how anyone can minimize it. Go to: http://www.skyandtelescope.com/astronomy-resources/good-neighbor-outdoor-lighting-flyer/
5. The Abrams Sky Calendar available for Astronomy Day activities. Anyone celebrating the event is welcome to distribute any number of copies of the Sky Calendar with no restrictions, other than we ask that material not be deleted. You can download both pdf's from their Sky Calendar web page at http://www.pa.msu.edu/abrams/SkyCalendar/. Scroll down the page and click on Sample Sky Calendar or Sample Sky Map.
6. For ideas for children, see "Toddlers at the Telescope" by Alice Altair Enevoldsen, Sky & Telescope, August 2014 pp 34-37
7. To increase PR for you Astronomy Day site, invite a local TV or Radio meteorologist to broadcast from your site giving either the local forecast or the weather forecast from various planets in our Solar System.
8. NASA has (for US based locations) a free speakers bureau at http://www.nasa.gov/about/speakers/ which also has a link to requesting a free astronaut appearance.
9. Looking for the International Space Station (ISS) is an interesting activity. To find out when the ISS will be visible go to http://heavens-above.com/ to get a 10 day print out of possible sightings from any location you choose. NASA also has a site that will calculate (and send you e-mail alerts) for listed locations at http://spotthestation.nasa.gov/
10. The Astronomical Society of the Pacific (ASP) has many programs that are extremely useful during, before and after Astronomy Day including:
The Universe in the classroom, a single topic bi monthly classroom information and activity newsletter
Project ASTRO, pairs amateur and profession astronomers with local educators
Astronomy from the Ground UP. Provides informal science educators and interpreters
List of single topic resource guides
Night Sky Network, astronomy clubs that share time and telescopes with the public (and have several hands-on activities)
Go to: www.astrosociety.org
11. The Astronomical League has made arrangements for member society to purchase liability insurance at somewhat reasonable prices. If your society is a member of the League, contact the Executive Secretary to obtain details. Many shopping malls require liability insurance before they will let you do any type of display or program in their mall.